Treasure Hunt Craft Corner
Time to show off some of the fantastic craft entries we got through the Treasure Hunt. Turns out our members have a range of skills from cooking to sewing to painting to fashion design and we even has a fascinator! We hope you enjoy looking at all the great entries.
William Fedor & Aaron Paraiso
The creation of a Eurovision party feast!
Niall Drennan
Eurovision flag Lego art!
Natalie Richards
Eurovision viewing party feast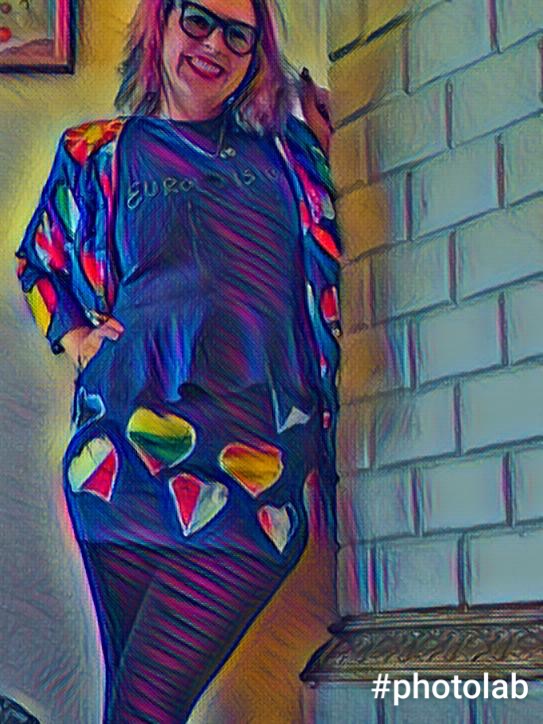 Kate Krause
Kate is modelling her own Eurovision themed fashion creation.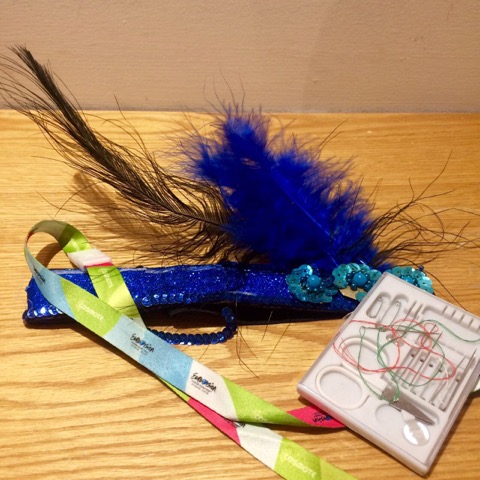 Anjoum Noorani
A Eurovision themed fascinator.
Dean Cheley
Eurovision cookies clearly go well with wine.
Richard Isaac
Richard is so excited for Lisbon, he put it up in lights!
Michele Acuto
A fantastic Italy 2017 themed fashion creation.
Kent Scott
Eurovision themed footwear.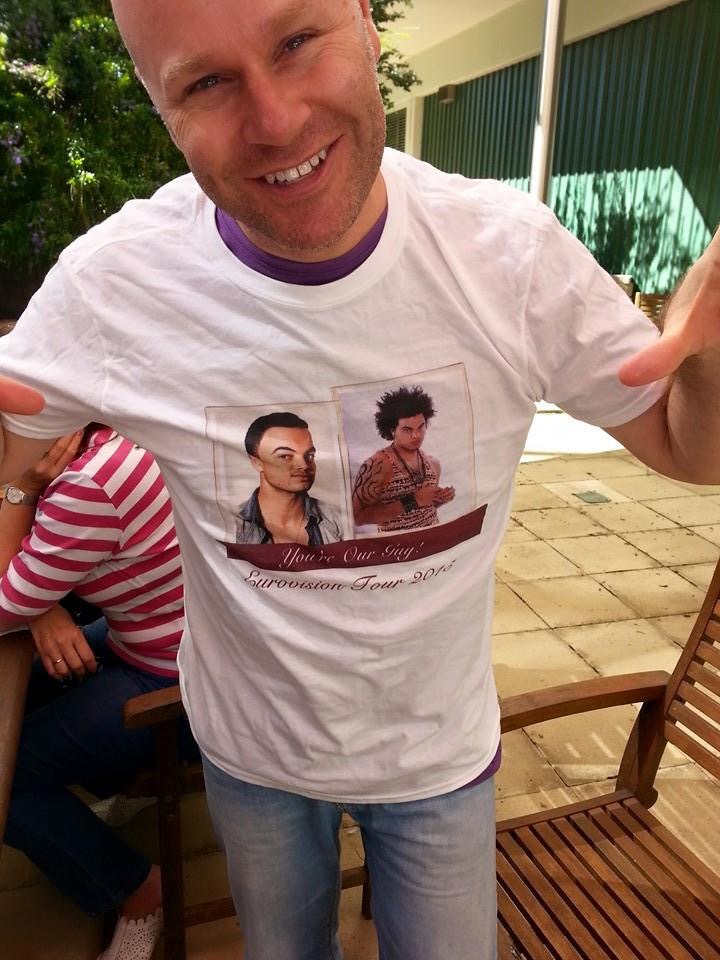 Wayne Ralph & Tony Peter
Tony is modelling the t-shirts he and Wayne made for Vienna.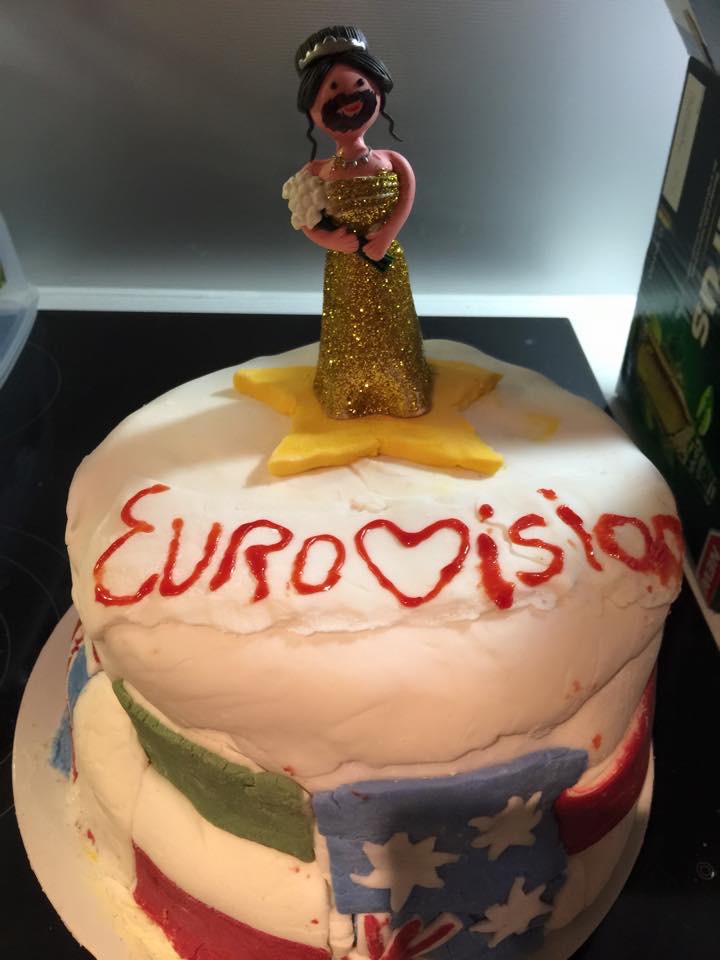 Fred Medeiros
Nothing says Eurovision like a Conchita cake!
Andrew Scott
Andrew baked Belarus a cheesecake.
Nicolas Mancini-Suarez
Capturing not just the spirit of Eurovision, but also Rest of the World, in just one plate!
Alper Yurtseven
Alper modelling his own t-shirt creation.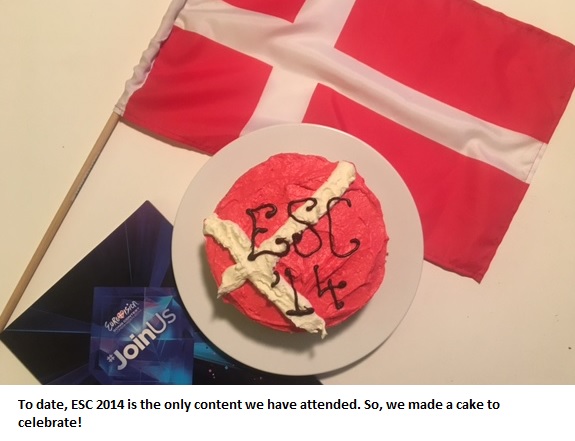 Peter Fry & Craig Hardie
Peter & Craig worked together on this Danish themed cake.
Belinda Conn
Eurovision themed dancing shoes.
Paulaina Patricia Ferrao
Jazzing up your notebook with your fav ESC lyrics!
Marcus Davey
A Swedish themed cupcake.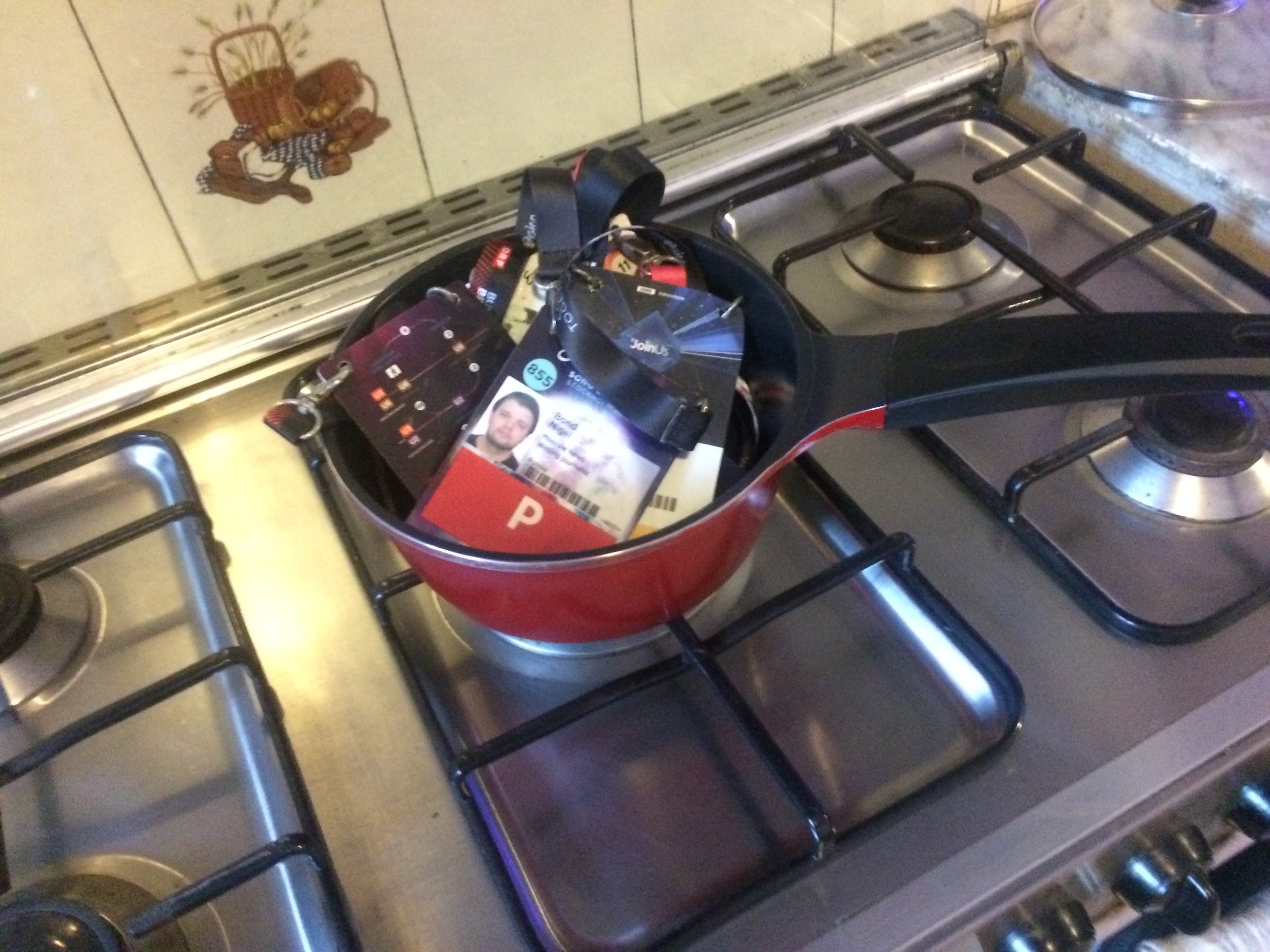 Nigel Bond
Something tells me there is a lot of take away on the menu at Nigel's house...
Kelan Berwick
Kelan enjoying his cookie creation.
Dimitri Karagianides
More cookies! Was there a cookie party that I lost my invite to?
Kevin Fansler
Kevin is dreaming of Lisbon even whilst eating his pop tarts.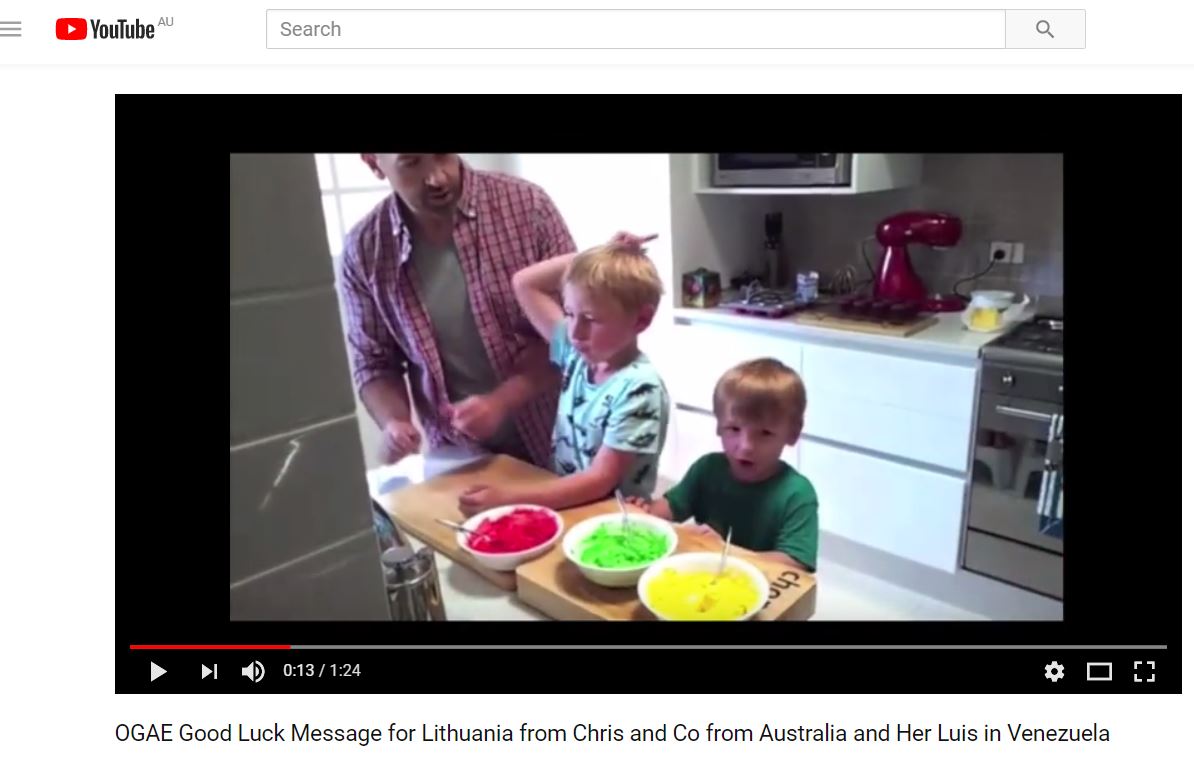 Chris Zeiher
Eurovision cooking in action! Chris and his kitchen hands making Lithuanian flag cupcakes.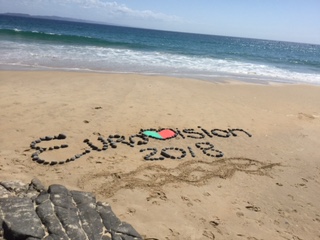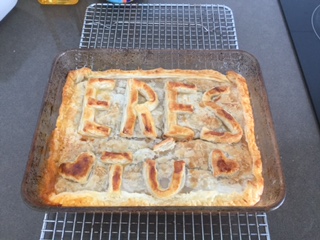 Michelle Stigwood
More edible Eurovision treats!
James Lindley & Luis Braga
When you get tired of all the cookies, James and Luis have got your back with these brownies.
Jason Scott Watkins
Kiev 2017 themed cookies!
Nikke Allen
Vintage Eurovision art from Nikke, who entered this into a Eurovision sweepstakes back in 1976.
Roy Ven der Merwe
A collection of the promo single covers created for Roy's collection.
Dennis Flores
Dennis modelling the jazzed up headphones he made to celebrate Slovenia's performance in 2015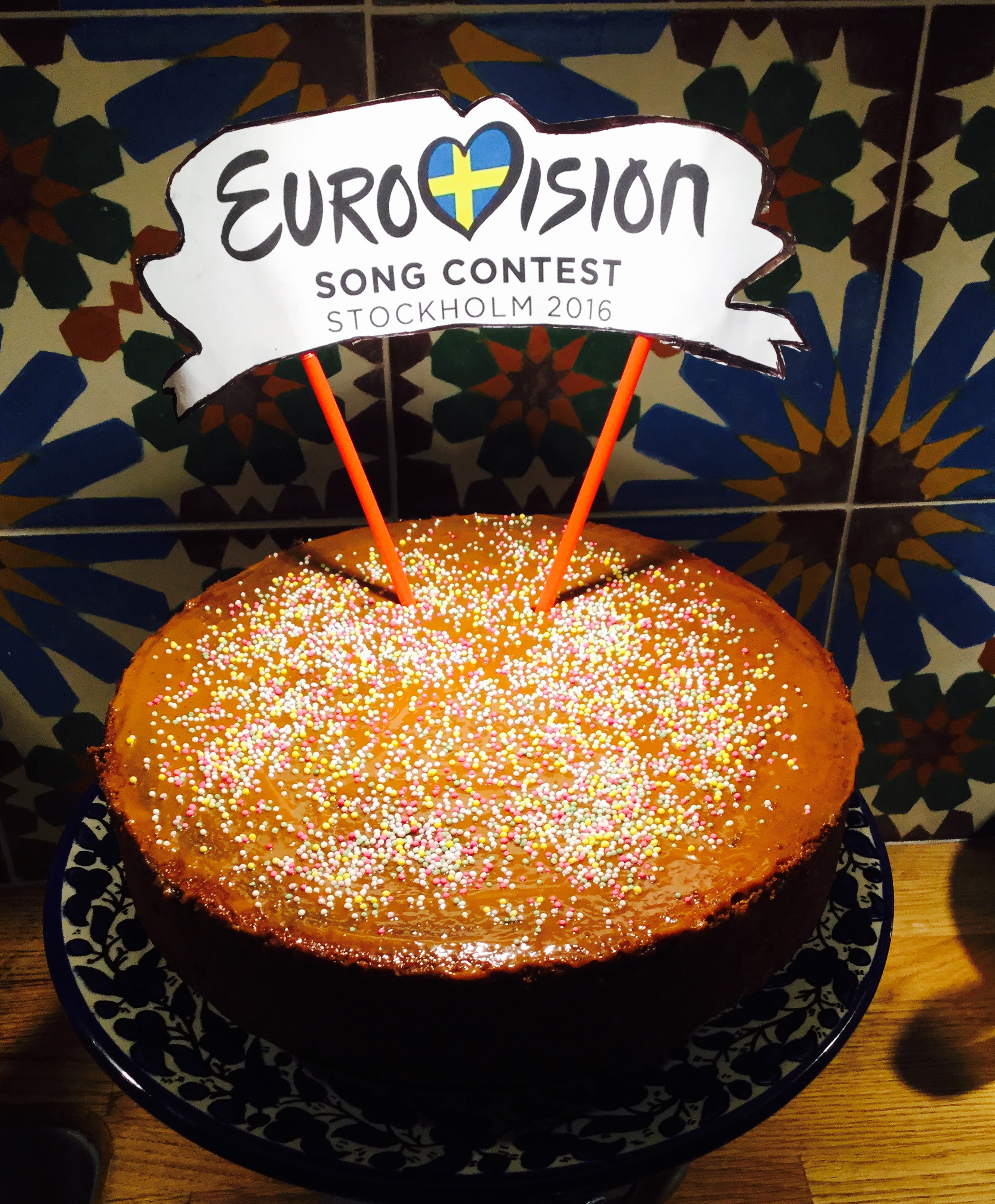 Mirko Hernandez
Mirko had a cake to bake, and check out the results!
Michaela Sowden
Another Eurovision fashion designer!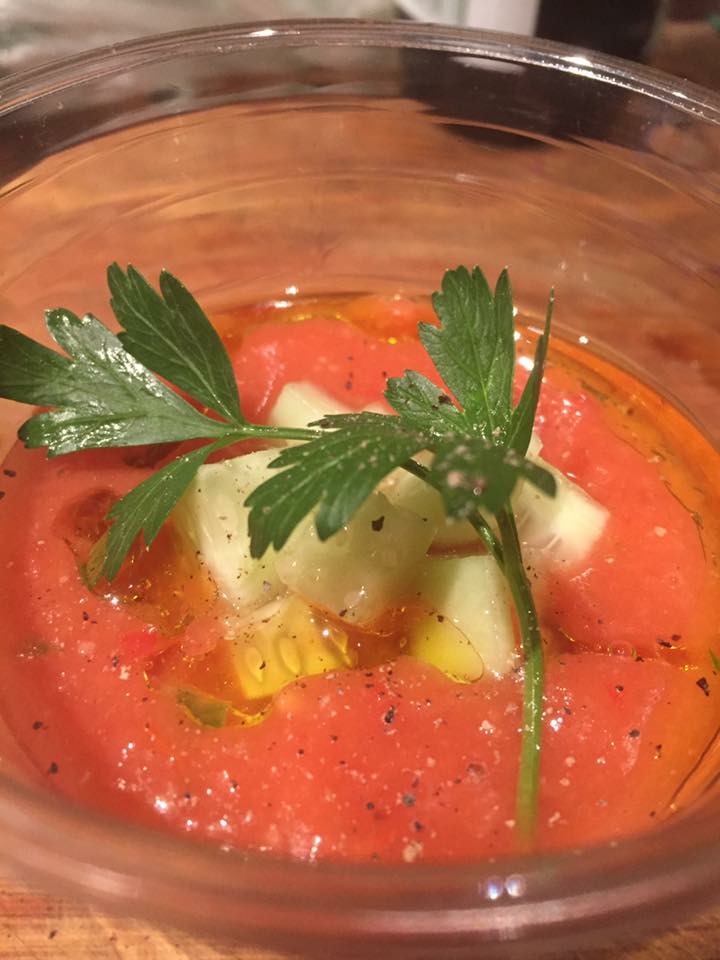 Chris Hockman
Chris cooked up a Spanish inspired storm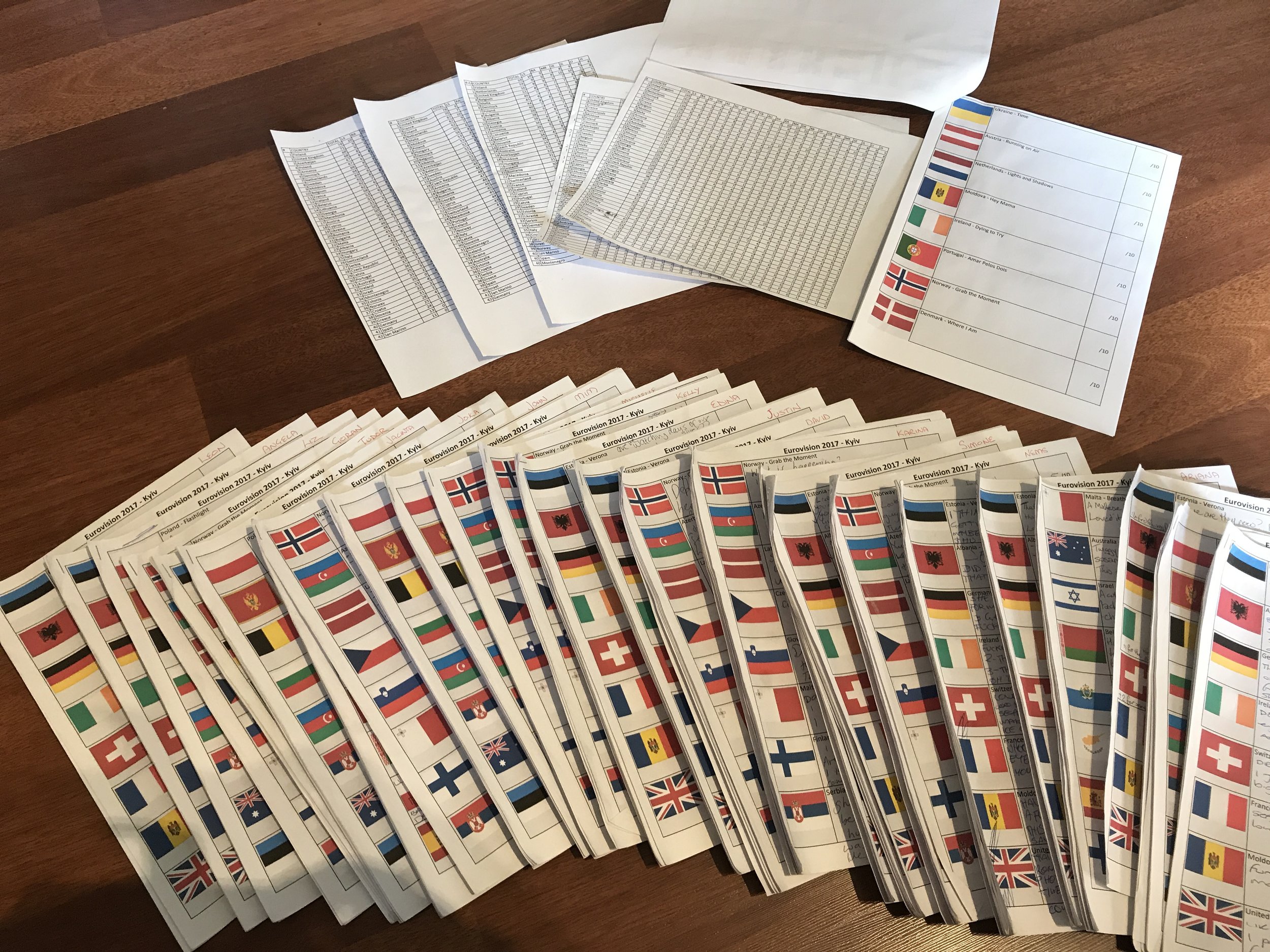 Luc Spencer-Gardner
Luc created his own ESC party voting forms.
Ronny Addamo
Eurovision themed interior design.